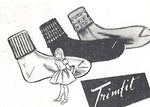 NEW BEGINNINGS
Trimfit was established in 1921 by Arnold, Harry and Robert Kramer. The brothers worked in a family-owned store in Manhattan, and saw an opportunity to wholesale hosiery to merchants in New York.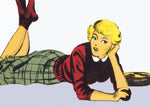 OUT OF THE BOX
In 1923, the company hired their first salesperson. Less than seven years later, the salesforce had grown by 13. By the early 1930s, revenue had reached $500,000.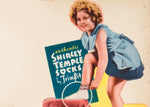 A CLASS ACT
The 1930s also marked an important event in Trimfit's history, as the company was invited to source and sell Shirley Temple socks. This product catapulted the company to a new level of sales and profitability.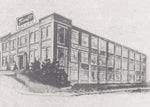 MOVING FORWARD
At this time, the Kramer brothers studied apparel manufacturing and assumed control of a textile factory in Philadelphia, which allowed them to produce and manufacture their own hosiery.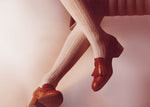 BEYOND BORDERS
1949, Trimfit opened a state-of-the-art manufacturing facility in North Carolina. Soon after, the brothers purchased a manufacturing facility in Canada and began manufacturing and selling its products to Canadian customers.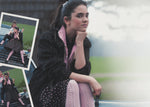 ALL IN THE FAMILY
In 1981, Arnold passed away and his sons assumed responsibility to run the company. Under their leadership, the brothers continued to build the brand's recognition as the retail landscape changed. Over the years, Trimfit has garnered many accolades and awards, such as the Ernie Award from Earnshaws Magazine as Most Outstanding and Recognizable Name in Children's Hosiery.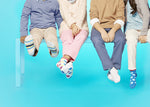 THEN & NOW
Today, our assortment includes underwear, t-shirts, training pants, slippers, footwear, thermals, sleepwear and much more! Trimfit's broad range of sizes for girls and boys aged 0 to 18, provides comfort, quality and ease at a value unmatched by other brands. When you dress your child with Trimfit, you dress in style that's Wear Tested Since 1921.